H401-T-CONTROLLER
2-Channel Temperature Controller with 4.3'' touch screen interface compatible with all H401 heating devices. One controller can control independently up to two items.
External temperature sensor (included) and self calibration routines allows easy calibration of the heating devices for the highest accuracy on sample temperature.
On board data logging and download procedures to USB drives allow to record temperature as a function of time and to log calibration events and alarms.
The controller is equipped with password protected routines to re-calibrate the sensors against certified thermometers. 
Features
T - range: from ambient to 60°C
T - accuracy on specimen: ± 0.3°C
External T - sensor (included).
On-board Data logging and download routines to USB drive. 
On-board logging of calibration and alarm events.
Alarm buzzer and External Alarm Connector
One controller can control independently up to two devices.
Self calibration routines allow to improve temperature accuracy.
Password protected procedure for periodic calibration against certified thermometer
Touch Pad Interface
Beautifully designed, simple to use and very compact.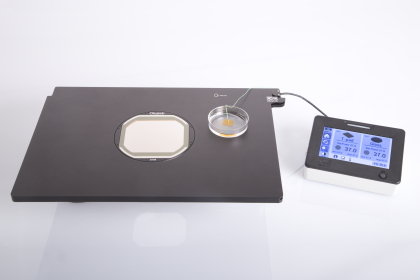 Take advantage of the dual channel option
One channel controls the metal T-Pad.
The other channel controls the Glass Plate.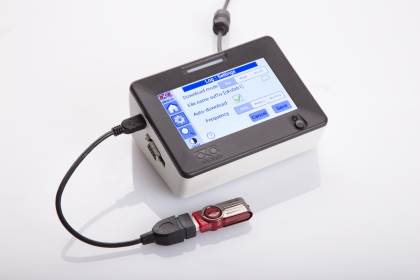 Data Logging
On-Board Data Logging - stored in local memory
A simple procedure allows to download data to USB.